ECE Summit Day 2023
The ECE Department's Summit Day is a whole-day event with exciting keynote talks, faculty research presentations, and an industry panel. A key component of the Summit is the afternoon poster session showcasing current research from our undergraduate and graduate students. We will also have fun activities organized by the ECE Graduate Student Association (GSA) and prizes at the closing reception. This is the first time the department has organized an event that will bring together the ECE community on campus and the larger local industry. The primary focus is our students and the department would like to extend an invitation to everybody to join us in making this a successful venture. 
If you are currently not an ECE student and would like to participate, please email summit@ece.ucsb.edu

Event Day Overview – April 14, 2023
Check back in March 2024 for info about next year's event
Sessions: open to all registered participants
Breaks: coffee, lunch and a reception
Registration: now closed due to filled room capacity

ECE Summit Day Schedule – April 14, 2023
Check back in March 2024 for info about next year's event
Time
Event Type
Speaker(s)
8:30 - 9:00 AM
Registration
 
9:00 - 9:15
Introduction/Welcome
EVC David Marshall
9:15 - 10:00
Faculty Keynote
Prof. Umesh Mishra (bio below)
"The Path to Sustainability Goes Through Efficiency"
10:00 - 11:00
Faculty Talks
Prof. Mahnoosh Alizadeh
Prof. Spencer Smith (10:00-10:20): "Optical Views into Computation in Neural Circuitry"
Prof. Kerem Camsari (10:20-10:40 AM): "Between a bit and a qubit: p-bits for the post-Moore era"
Prof. Nina Miolane (10:40-11AM):

"

Advancing Biomedicine with AI for Shape Analysis

"

11:00 - 11:20
Coffee Break
 
11:20- 12:00p
Faculty Talks
Prof. Mahnoosh Alizadeh
Prof. Pradeep Sen (11:20-11:40): "The UCSB Gaucho Game Lab"
Prof. Haewon Jeong (11:40 AM-12 noon): "Machine Learning for People: Fairness & Equality Perspective"
12:00 - 1:30
LUNCH
Corwin Pavilion Courtyard – lunch will be served to all the registered participants
1:30 - 2:00
Industry Keynote
Yulun Wang, Teledoc Health (bio below)
"An Entrepreneurs Perspective on the Convergence of Surgical Robotics & Telemedicine"
2:00 - 2:45
Industry Panel
Moderator: Mike Peters, Applied Materials
Aruna Jammalamadaka, HRL, Malibu (BS/PhD, UCSB)
Primit Parikh, Co-founder, Transphorm (MS/PhD, UCSB)
Sandeep Gupta, VP @ Amazon Payments (BS, UCSB)
Yulun Wang, Fellow, Teledoc Health (PhD, UCSB)
Douglas Fouts, Professor & Chair, ECE Dept., Naval Postgraduate School, Monterey, CA (MS/PhD, UCSB)
Alexander Fang, Co-founder & Managing Partner, Entrada Ventures (MS/PhD, UCSB)
Moderator and Panel Bios
2:45 - 3:00
Student Group Highlights
Graduate student association + IEEE
3:00 - 4:00
Poster Session & Reception
Co-Chairs: Kerem Camsari & Nina Miolane
Grad Student Assoc.: Monsij Biswal
UG and Graduate Student Research (~30 posters), fun events organized by student groups
4:00
Adjourn
 
This event will be photographed and some segments may be recorded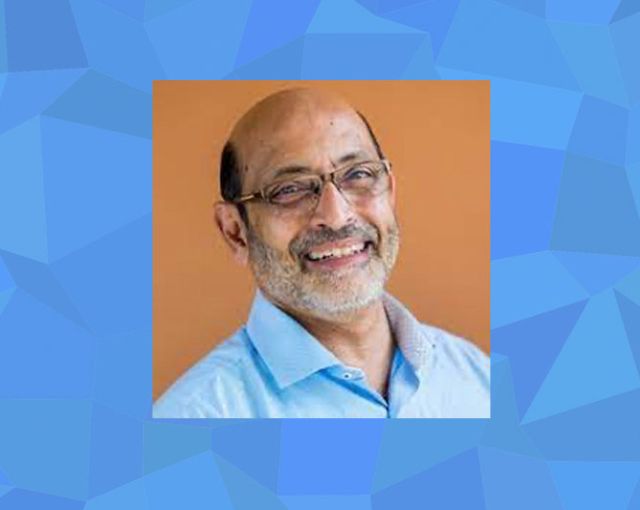 Faculty Keynote Speaker

Umesh Mishra, ECE Distinguished Professor and Member, NAE
Umesh Mishra is the Donald W Whittier Professor of ECE at U.C. Santa Barbara and Co-founder and CTO Transphorm Inc (NASDAQ: TGAN). At the University of California, Santa Barbara he has been the Director of 6 MURI Centers on GaN). He has graduated over 74 PhDs at UCSB with over 60 of them in the field of Gallium Nitride. Prior to co-founding Transphorm in 2007 , Umesh co-founded Nitres Inc. in 1996 which was the first start-up in GaN LEDs and transistors in the world. He is a member of National Academy of Engineering (NAE), Fellow of the National Academy of Inventors, Fellow of the IEEE, International Fellow of the Japanese Society of Applied Physics and a Foreign Fellow of the Indian NAE. He has received multiple awards including the Welker Medal, the IEEE David Sarnoff Award and the IEEE Jun-ichi Nishizawa Medal for his work on the development and commercialization of GaN electronics for RF and power conversion applications. UCSB Chancellor Henry Yang recently appointed Mishra the new dean of the College of Engineering, effective July 1, 2023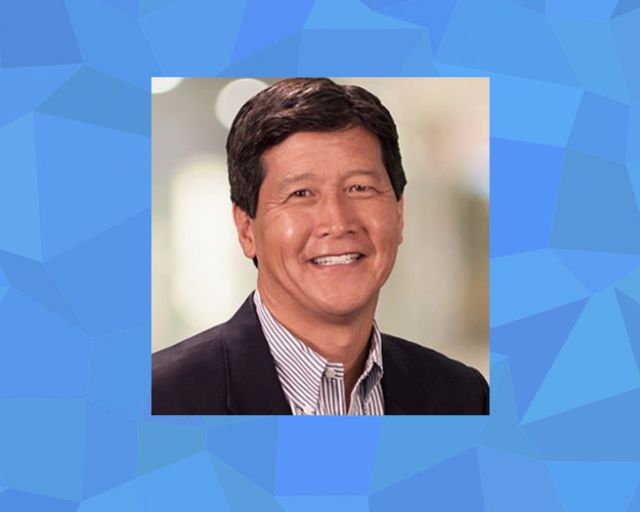 Industry Keynote Speaker

Yulun Wang, Fellow, Teledoc Health and Member, NAE
Dr. Yulun Wang is a Fellow at Teladoc Health (NYSE: TDOC) where he contributes various R&D initiatives, and the company's Corporate Social Responsibility efforts. He is co-founder and chairman of Maxcess Health, which is working to enable broad-based tele-surgery, and is co-founder and chairman of World Telehealth Initiative, a non-profit that uses volunteer clinicians and telemedicine to deliver sustained healthcare expertise to impoverished areas of the world.
Dr. Wang founded InTouch Health in 2003, and served as Chairman & CEO until 2016, when he assumed the position of Chairman and Chief Innovation Officer. InTouch Health was acquired by Teladoc Health in July, 2020, for $1.1 billion. Previous to InTouch, Dr. Wang founded Computer Motion in 1990, the company which pioneered surgical robotics. He was the inventor of the voice-controlled robotic arm called AESOP, the first FDA-cleared surgical robot, as well as the ZEUS robotic surgical system, which performed the world's first transatlantic surgery. Computer Motion IPO'd in 1997 and merged with Intuitive Surgical (NASD: ISRG) in 2003 for one third of the resulting company. Dr. Wang is author to more than 50 technical publications and inventor on over 200 patents. Dr. Wang served on the board of directors of Hoag Memorial Hospital in Newport Beach, CA from 2008 to 2015, and served on the board of the American Telemedicine Association from 2010 to 2016, including as President from 2014 to 2015. Dr. Wang serves on the board of WellAir since 2015. Dr. Wang serves on the board of Cottage Health System (since 2020), Santa Barbara, California. He has served for many years on the advisory boards of the Electrical and Computer Engineering, and the Mechanical Engineering Departments of the University of California, Santa Barbara. Dr. Wang has received many awards, including the 2017 IEEE Medal for Healthcare Innovation, and was elected to the National Academy of Engineering in 2011. Dr. Wang earned his Ph.D. in Electrical and Computer Engineering from the University of California, Santa Barbara in 1988.