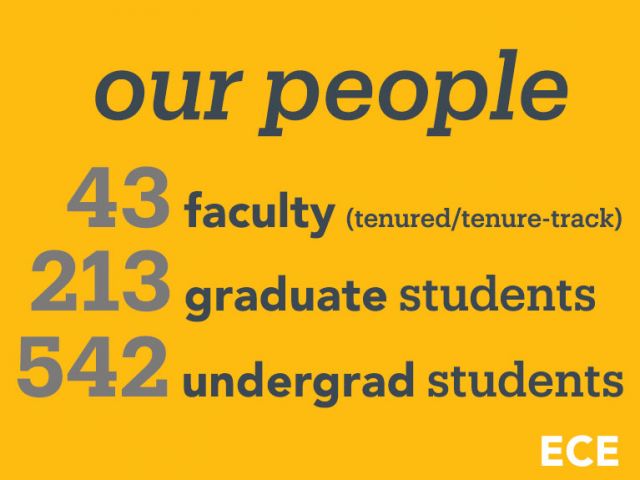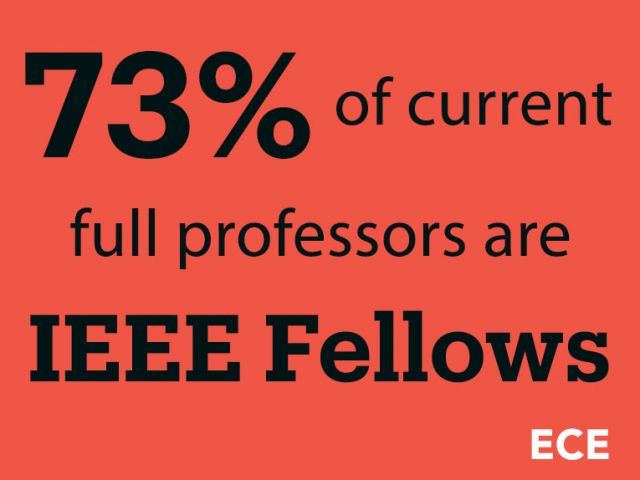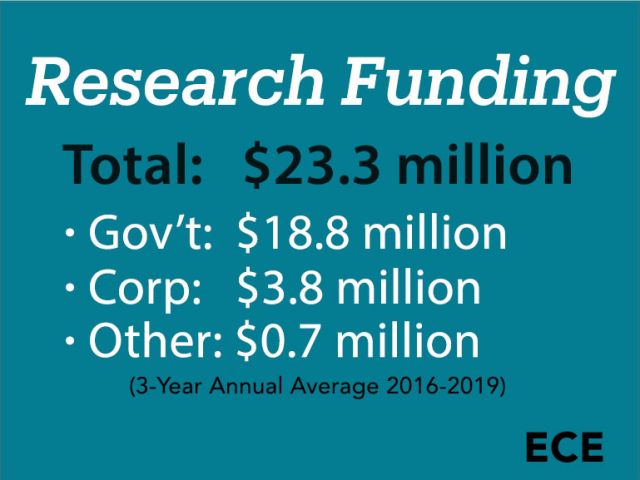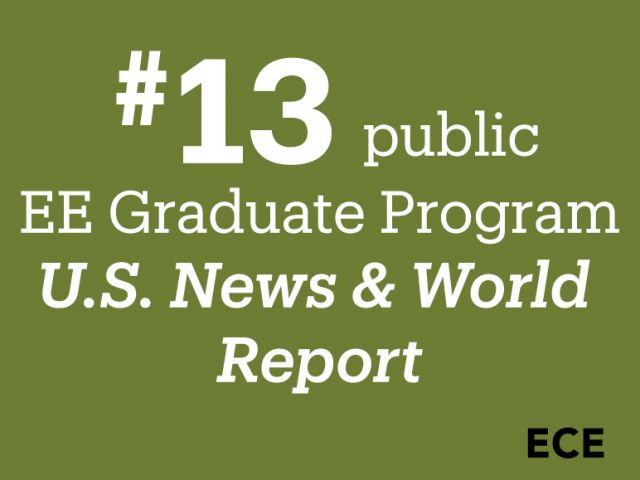 Faculty Awards & Honors
Here's an overview of some of the awards and honors received by our faculty:
2 Nobel Prize Laureates
2 National Medal of Technology and Innovation
1 IEEE Medal of Honor
5 National Academy of Sciences members
15 National Academy of Engineering members
1 American Academy of Arts & Sciences Members
8 National Academy of Inventors Fellows
40 Institute of Electrical and Electronics Engineers Fellows
2 Association for Computing Machinery Fellows
8 American Association for the Advancement of Science Fellows
8 The Optical Society Fellows
4 UCSB Faculty Research Lectures
9 UCSB Distinguished Teaching
21 NSF CAREER
5 NSF PYI / NYI Young Investigators
Department Numbers
Faculty & Staff
43 current tenured or tenure-track faculty members
4 Adjunct / Visiting Faculty
12 Affiliated Faculty
22 Emeritus Professors
2 Lecturers
46 Staff Members
Academic Statistics
Enrollment (Fall 2019)
213 Graduate (943 applications)
283 Electrical Engineering Undergraduates
259 Computer Engineering Undergraduates
Degrees (2018-2019)
We attract some of the top faculty researchers from academia and industry. Our research is categorized into four focus areas – Control Systems, Communications & Signal Processing, Computer Engineering, and Electronics & Photonics. Our faculty partner their research efforts with industry, government, outside academic institutions, other UCSB departments, and within the Department.
We offer both Master of Science and Doctor of Philosophy degrees. The Department has three types of degree programs (MS, MS / PhD, or PhD) with emphases in Communications, Controls & Signal Processing, Computer Engineering, and Electronics & Photonics.
Our programs lead to either degrees of Bachelor of Science in EE or Computer Engineering. The curriculum provides students with a background in mathematics, physical sciences and electrical engineering. A range of options are available including communications, control systems, signal processing, computer engineering, microwaves, and semiconductor devices & applications.