The ECE Department is known for its high-impact, interdisciplinary research and collaboration – many revolutionary innovations have been developed by ECE research and our faculty continue to pioneer new technical frontiers
UCSB Affiliations
Terabit Optical Ethernet Center (TOEC)
Featured News
Visell "Skin That Computes"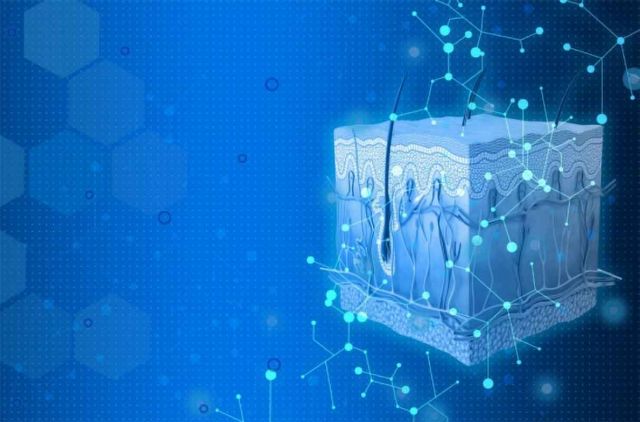 Prof. Yon Visell and haptics researchers find that the biomechanics of the skin can perform useful tactile computations
As our body's largest and most prominent organ, the skin also provides one of our most fundamental connections to the world around us. From the moment we're born, it is intimately involved in every physical interaction we have.
Though scientists have studied the sense of touch, or haptics, for more than a century, many aspects of how it works remain a mystery.
"The sense of touch is not fully understood, even though it is at the heart of our ability to interact with the world," said UC Santa Barbara haptics researcher Yon Visell. "Anything we do with our hands — picking up a glass, signing our name or finding keys in our bag — none of that is possible without the sense of touch. Yet we don't fully understand the nature of the sensations captured by the skin or how they are processed in order to enable perception and action."
We have better models for how our other senses, such as vision and hearing, work, but our understanding of how the sense of touch works is much less complete, he added.
To help fill that gap, Visell and his research team, including Yitian Shao and collaborator Vincent Hayward at the Sorbonne, have been studying the physics of touch sensation — how touching an object gives rise to signals in the skin that shape what we feel. In a study published in the journal Science Advances, the group reveals how the intrinsic elasticity of the skin aids tactile sensing. Remarkably, they show that far from being a simple sensing material, the skin can also aid the processing of tactile information.
To understand this significant but little-known aspect of touch, Visell thinks it is helpful to think about how the eye, our visual organ, processes optical information.