Jan 25 (Wed) @ 12-5:00pm: "ECE Video Game Showcase," UCSB Gaucho Game Lab
Location
UCSB Campus - University Center (in front of the UCen next to the UCSB Bookstore)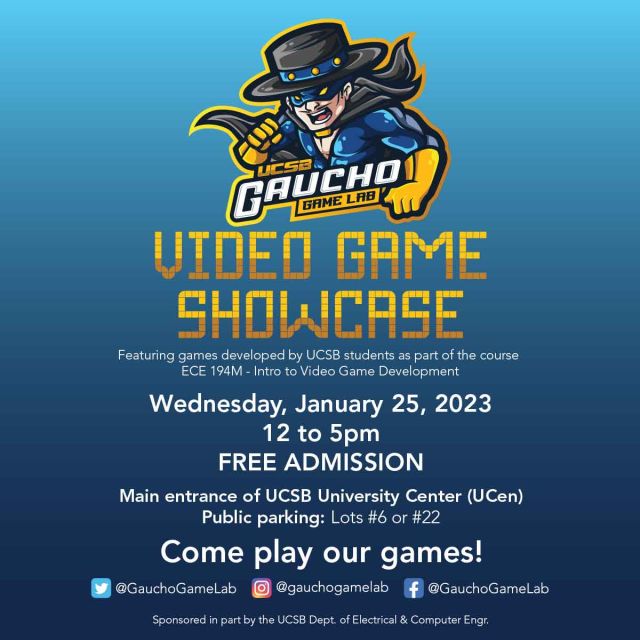 The UCSB Gaucho Game Lab is hosting its second annual video game showcase. The event gives the public the opportunity to come and play video games created by students as part of the ECE 194M introductory game course – where they learn to design and develop video games using the Unity framework.
There are action games, puzzle games, adventure games, games that are scary... but all the games are fun! The student developers will also be there to answer questions and talk about the game development process.
The event is free and open to the public, and visitors of all ages are encouraged to come and play the games. Attendees are encouraged to use Parking lot 6 (on Lagoon Road near the freshman residences), or Parking Lot 22 (on Ocean Road near the Thunderdome).
So if you are a gamer or have a family member who is, come to UCSB and play our games!
Related Event Article 2022: The UCSB Current "More Than Fun and Games" (full article)