News - ECE 188 Best Projects 2019
Fourth-year undergraduate engineers use their powers for good at the 2019 CE Capstone and the COE Engineering Design Expo events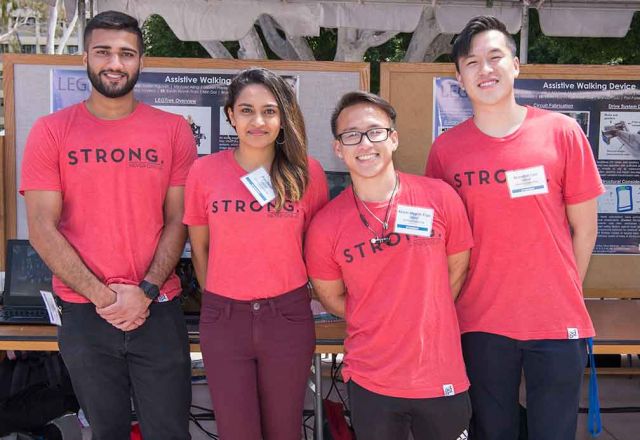 There was no shortage of good ideas at the events. The annual undergraduate engineering showcase — which took place Friday, June 7 — was the culmination of year-long special projects undertaken by senior year students, often in collaboration with industry partners or campus research labs.
Drone technology was big at the events, with several student teams working on technology to enable drones for a variety of applications, some of which include ocean habitat monitoring and forest canopy sampling.  Another strong theme this year was the therapeutic devices meant to help those with cerebral palsy and diabetes, tech to assist surgeons with their jobs, or to help provide a little customized self-care.
In addition to the valuable engineering and industry interface chops the Capstone projects were meant to hone, several teams gained cash prizes and recognition for their efforts.
Electrical and Computer Engineering 188 senior project awards went to:
Altair ZenPad: creators of a wireless, smartphone- or tablet-controlled massage pads received the $3,000 Excellence in Electrical Engineering prize
LegTrek: an assistive walking device took the $5,000 multidisciplinary Excellence in Engineering award