Das, PhD 17: CoS, Off. of Sci.
Tanya Das, who received her PhD in ECE from UCSB in 2017, appointed to a senior position as the new chief of staff to the Office of Science in the Department of Energy (DOE)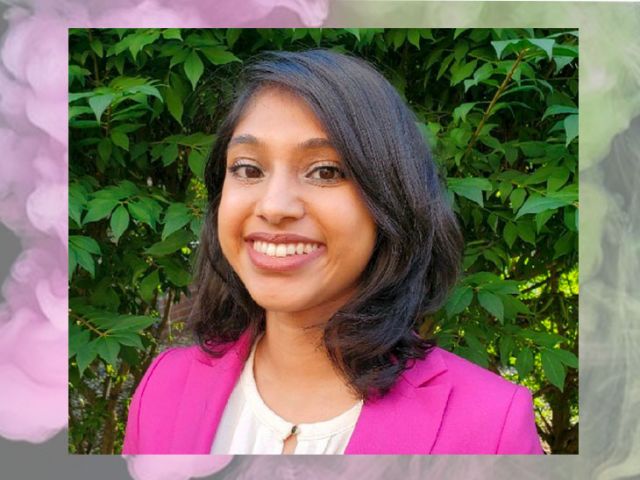 Excerpt from COE Convergence (S21) article "ECE Alumna Appointed Chief of Staff in Biden's Office of Science"
 
"This position is a dream job," said Tanya Das, who was a member of associate professor Jon Schuller's research group at UCSB, where she studied the effects of light engineering on multipolar resonances in nanoparticles. "It is an incredible honor to be appointed to advance climate change and racial-equity policies for an administration led by one of the politicians I most respect, President Joe Biden, and the first Black and South Asian and first female vice president, Kamala Harris."
With a $7 billion budget, the Office of Science supports research in the physical sciences, stewards ten of DOE's seventeen national laboratories, and supports workforce development and training programs for teachers and students in the science, technology, engineering, and mathematics (STEM) fields.
"My job is to implement the priorities of the Biden-Harris administration at the Office of Science," said Das. "I hope to support the phenomenal staff at the office by rebuilding its focus on climate science, climate adaptation and mitigation, and clean energy, while strengthening partnerships with the frontline communities who have experienced the worst effects of climate change. I also hope to advance programs that instill the principles of diversity, equity, and inclusion in STEM programs and the national labs that the Office of Science supports."
Since earning her doctorate from UCSB, Das has been applying her training as a scientist to evaluate and improve policy in Washington, D.C. She was named a 2017-18 Arthur H. Guenther Congressional Fellow by the Society of Photo-Optical Instrumentation Engineers and The Optical Society of America (SPIE/OSA), serving a one-year term as a special assistant on the staff of U.S. Senator Chris Coons, of Delaware. The fellowship provided Das with the opportunity to gain substantial insight into the inner workings of government while supporting the senator's economic policy team and professional training opportunities offered by the American Association for the Advancement of Science (AAAS). After the fellowship, she joined the U.S. House of Representatives Committee on Science, Space and Technology as a professional staff member, where she worked on a range of issues in clean energy and manufacturing policy until her appointment to the Office of Science.
Das says that it was both inside and outside of the research lab at UCSB where she developed the skills necessary to succeed in Washington. She worked with Professor Schuller in the field of metamaterials, exploring new ways of using nanoparticles to manipulate light. For two years, she also was a program evaluator at UCSB's Center for Science and Engineering Partnerships (CSEP), which focuses on improving the educational and career outcomes of current and future scientists and engineers.
COE/CLS Convergence magazine (S21) - "ECE Alumna Appointed Chief of Staff in Biden's Office of Science" (full article pg. 4)