Hill – Activate Fellowship
ECE Postdoc Cameron Hill receives fellowship for his startup LintrinsIC that makes fast, high linearity CMOS-based RF switches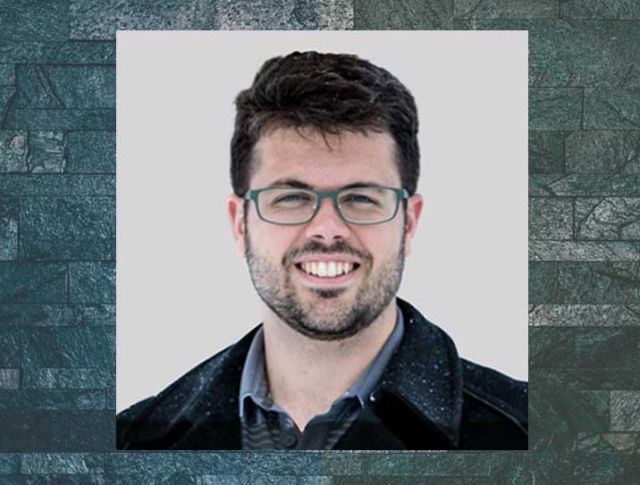 Cameron Hill has received the prestigious Activate Fellowship for his work on CMOS RF switches that facilitate next-generation wireless. The two-year fellowship helps awardees turn their technology concept into a product. 
According to Hill, today's radios are highly tuned and specific to each application, whether it is WiFi, cellular, or satellite communication, and require unique filters and components for each wireless standard.  To simplify development and production, future wireless circuits are moving towards reconfigurable and software defined interfaces.  Many components that allow this rely on high performance RF switches. These require both fast switching speed and low distortion/high linearity - a trade off that is difficult to navigate even with today's most advanced electronic devices.  Additionally, to implement reconfigurable features, the radios need a high level of integration for seamless communication with surrounding control and digital circuitry.  
For integration and switching speed, modern CMOS processes are an ideal technology but are unable to achieve high linearity without sacrificing switching speed.  Through research performed at UCSB and with the support of DARPA, Hill and his advisor, Jim Buckwalter, have been able to circumvent this limitation in CMOS RF switches making it the ideal technology for next generation radios.  Their prototype broadband mixers demonstrate the switch's capabilities and outperform state of the art commercial products while enabling integrated systems for reconfigurability and signal processing.  The switches will also enable next generation components like reconfigurable filters or high dynamic range data converters.  
Through the Activate fellowship, Hill will be able to get his startup, LintrinsIC, off the ground with the help of Activate's extensive entrepreneurial support system.  Additionally, collaboration with Berkeley Labs will ensure that Hill has the high tech lab and electronic testing equipment that will be necessary for the success of the company.
The Activate fellowship includes a yearly living stipend of $80K to $110K and a health insurance stipend that enables fellows to focus on their project full-time. Each project also receives $100K of research support at the host laboratory. The fellowship includes a community of peers, mentors and networks along with a startup curriculum. Today, they support 20-30 Activate Fellows a year through their Berkeley and Boston locations. In the next five years, they plan to expand to 100 new fellows each year at eight locations across the U.S.
Activate was founded by entrepreneurs, scientists, and investors who believe science has an outsized role to play in addressing climate change. Their team brings a diversity of experience and a five-year track record to helping our fellows bridge the science-to-market gap. Activate's entrepreneurial fellowship model originated at Cyclotron Road, a division of Lawrence Berkeley National Laboratory and founding Activate partner.
Hill's research interests include radio-frequency and millimeter-wave integrated circuits, specifically in high linearity CMOS design methodologies, and their applications to reconfigurable radios. He received his Ph.D. in electrical engineering from UC Santa Barbara in 2020 and his M.E. and B.E. in electrical engineering from Stevens Institute of Technology in Hoboken, New Jersey.