Isukapalli – UCSB Distinguished Teaching
ECE's Yogananda Isukapalli awarded by UCSB's Academic Senate for excellence in teaching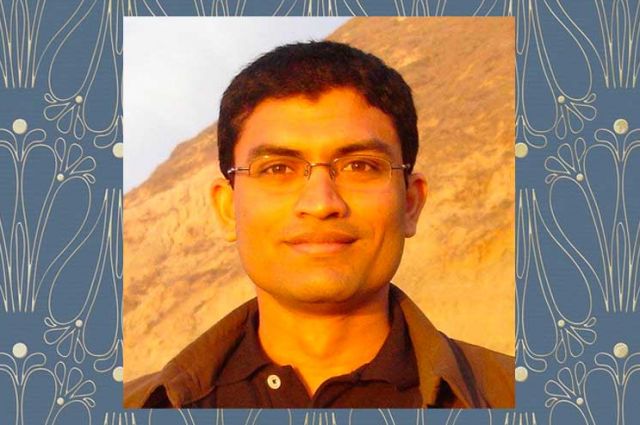 Yogananda Isukapalli, an associate teaching professor in the Electrical and Computer Engineering (ECE) Department, has received the Academic Senate's 2020-21 Distinguished Teaching Award for demonstrating excellence in teaching and contributing to the teaching mission of the university. 
"I am honored to receive the prestigious award from the Academic Senate," said Isukapalli, who was selected by graduating seniors as the Computer Engineering Faculty of the Year in 2018-19, and 2019-20. "It gives me great satisfaction to know that students appreciate my teaching and mentoring."
Isukapalli joined the ECE faculty as a tenure-track teaching professor in winter 2017. His primary role is running the undergraduate capstone program for computer engineering, which focuses on developing students into professionals by pairing them with industry or academic experts to engineer solutions to real-world problems. He says that capstone is unlike any other class that he teaches at UCSB. 
"I work with each team separately, so there is a lot of one-on-one interaction with students. I don't micromanage the projects, but rather give them freedom, encouragement, and all the resources they need to complete the project," said Isukapalli. "Each project is unique and requires students to use their imagination and technical rigor to develop working prototypes. Essentially, I think of each capstone project as a mini-startup." 
Every project is created to ensure that students have an opportunity to be creative and technically proficient in the design and implementation of an embedded computer system. This year, the topics of capstone projects range from designing a portable coagulopathy test, to ensuring a robotic arm's path remains collision-free, to automating the anti-corrosion process on naval vessels. 
"My hope for the students is that they learn how to work as a team, think creatively, learn how to manage a budget, improve their technical and presentation skills, and feel confident about starting their professional careers," he says. "It's great to be recognized with an award from the Academic Senate, and it reinforces my commitment to teaching and mentoring."
UC Santa Barbara's Academic Senate recognizes faculty members and graduate students each year for excellence in teaching and mentorship. This year, three faculty from the College of Engineering and one graduate student were honored for outstanding achievements in a range of activities that support the research and teaching missions of the university. Committee members selected recipients from a pool of nominations submitted by current graduate students, recent alumni, and colleagues. Winners will be honored by the Faculty Legislature during a virtual ceremony to be held later this spring.
COE News – "Recognizing Excellence" (full article)