ECE #9 Worldwide – ShanghaiRanking's '22 GRAS
A new, comprehensive international ranking of universities by areas of study finds UC Santa Barbara in the upper echelon in the category of Engineering subjects of Electrical and Computer Engineering and also Automation and Control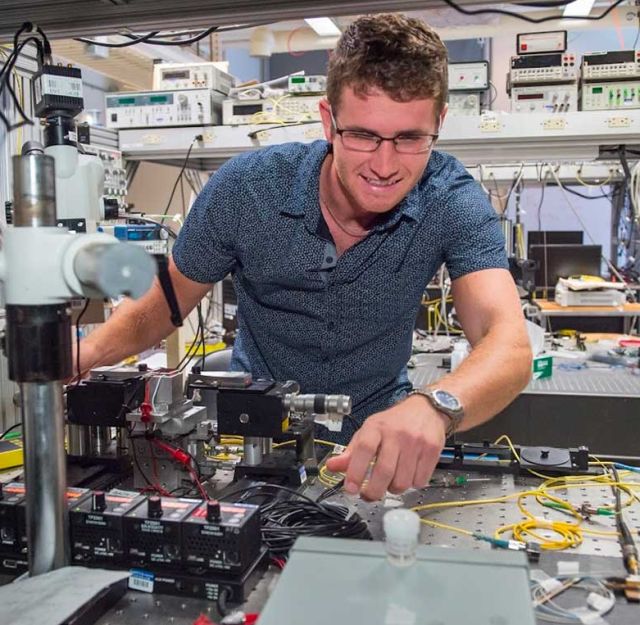 From The UCSB Current  "World Renowned"
In ShanghaiRanking's 2022 Global Ranking of Academic Subjects (GRAS), UC Santa Barbara ranked No. 5 in the world in the field of communication, and No. 9 worldwide for electrical and computer engineering. The campus ranked No. 13 globally for physics, and No. 20 for automation and control, a subfield of engineering.
National rankings are also included in the GRAS, which comprises 54 subjects in the natural sciences, life sciences, medical sciences and social sciences, as well as engineering.
Compared against other U.S. institutions, UC Santa Barbara had five subjects land top 10 area-specific rankings. The campus ranked fourth in the U.S. in the area of communication, sixth for metallurgical engineering and seventh for electrical and computer engineering, while earning the No. 8 spot for automation and control and also physics.
UCSB also had several subjects earn top 20 rankings: chemical engineering (No. 12), ecology (No. 14), oceanography (No. 17), and chemistry (No. 19).
More than 1,800 out of 5,000 universities across 96 countries and regions are listed in the GRAS 2022. The rankings use a range of academic indicators and third-party data to measure the performance of world universities in relevant subjects, including international academic awards, top academic achievements, research output, research quality and international collaboration. 
The index of international academic awards is based on the Academic Excellence Survey (AES) conducted by ShanghaiRanking. Hailing from 110 institutions and 18 countries/regions, and covering 64 subjects, 1,424 professors from top world universities participated in the survey.