Sanchez: COE Outstanding CE TA
Graduating students in each undergraduate degree program within UC Santa Barbara's College of Engineering select one outstanding teaching assistant (TA) to recognize for his or her service and dedication to student success with Computer Engineering TA Connor Sanchez receiving the recognition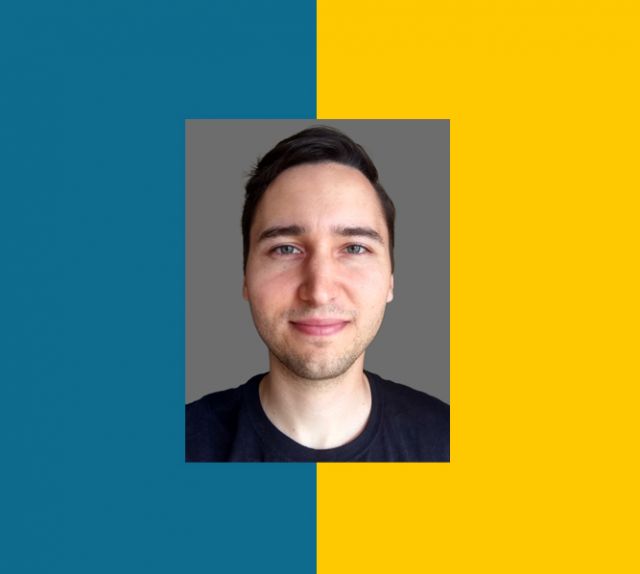 Graduating computer engineering students selected Connor Sanchez, a second-year PhD student, to receive the 2022 Outstanding Teaching Assistant Award.
"The students give this award meaning; for this reason, I am grateful and rewarded," said Sanchez, who works on radar systems applications and design under his advisor, Hua Lee, a distinguished professor in the Electrical and Computer Engineering (ECE) Department.
Sanchez served as a TA for three undergraduate courses this year. He said that he models his style after the outstanding TAs who mentored him as an undergraduate student at UCSB.
"My TAs smoothed the sharp edges of my experience. I do the same when it is my chance to do so," he said. "Humor, relatability, and lightheartedness can go a long way. Sharing practical, real-world examples at every step is grounding and motivating for students, as well. Whenever there is a topical overlap with my work, they see how it actually applies."
When asked what words of wisdom he wanted to give graduating seniors, Sanchez encouraged them to be bold.
"Build something. Build something you are proud of. Build it big. Build today," he said. "Build the life you want, not the one you should. Build yourself. Build others."
The UCSB Current "Grateful Grads: Class of 2022 Names Outstanding Teaching Assistants" (full article)