J. Gutierrez: Lake Excellence Award
Jorge Gutierrez is the recipient of the college's 2023 John and Sheila Lake Excellence Award, for demonstrating outstanding academic performance and an extraordinary level of engagement within the college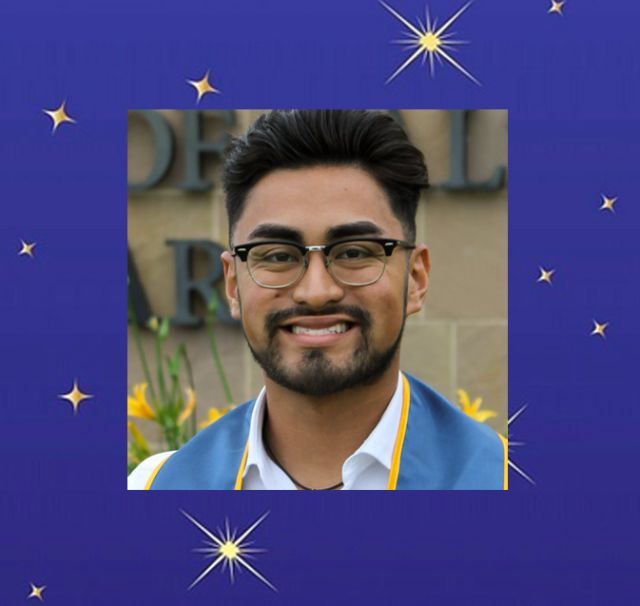 Jorge Gutierrez is earning a bachelor's degree in electrical engineering with a specialization in semiconductor and radio frequency engineering. He was an active member of Los Ingenieros (LI), UCSB's chapter of Society of Hispanic Professional Engineers, the Mathematics, Engineering, Science, Achievement (MESA) Program, and UC LEADS, a two-year program of scientific research and graduate school preparation. While in LI, he served on the executive board as the internal vice-president and co-chair, developing leadership and mentorship skills along the way. Gutierrez says that it has always been his dream to earn a college degree in STEM.
"Being a first-generation Hispanic college student born to a 17-year-old mother and a 19-year-old father motivated me to be a role model for students like me," said Gutierrez, who graduated from Santa Ana High School. "Neither of my parents went to college, but with their support and my hard work, I am proud to be the first member of my family to graduate from a UC with a STEM degree. I aspire to be someone who others can look up to and find inspiration in to pursue their own aspirations."
Gutierrez says that he is proudest of the community service that he performed through LI, most notably helping to raise more than $14,000 for MESA Day, the largest community outreach event hosted at UCSB for local Latinx and underrepresented students. He also mentored middle school and high school students, sharing his personal experiences to inspire them to follow their dreams. Through the UC LEADS program, he gained valuable undergraduate research experience for the past two years. He helped optimize the mask layout that could eventually be used to fabricate transistors for microrobotic applications and be utilized to solve medical conditions inside the body. He also tested and analyzed various transistors and semiconductor materials in the Clean Room at the Integrated Nanosystems Research Facility at UC Irvine. As a result, he presented his research in Puerto Rico during the 2022 National Diversity in STEM Conference hosted by the Society for Advancement of Chicanos/Hispanics and Native Americans in Science, the largest multidisciplinary and multicultural STEM diversity conference. Gutierrez also co-authored a research paper. To top it all off, he paid it forward by mentoring and inspiring other members of LI to become involved with research. 
After graduation, Gutierrez will work as an associate hardware engineer at Northrop Grumman, taking part in a three-year rotational program called Pathways. His first assignment will be at the corporation's largest semiconductor fabrication facility in Maryland.