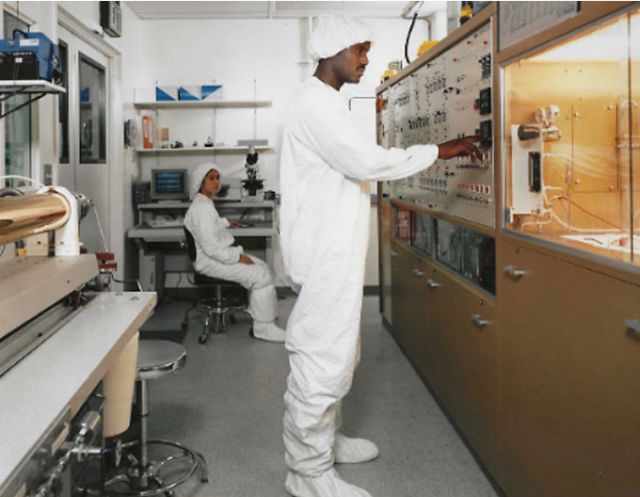 Alumni Q&A
Archie Holmes | EVC for Academic Affairs, University of Texas System
From The ECE Current Newsletter (Fall 2021)
Alumni Q&A: Archie Holmes (video)
Since earning his PhD degree in 1997, Archie Holmes has established himself as a lauded educator, researcher, and administrative leader. The ECE department had the pleasure of catching up with him this July, and discussing how his experience at UCSB helped shape his career.
What were your ambitions when you first came to UCSB?
When I was a student at UCSB, I really loved the research activities I engaged in as a graduate student. It made me want to do that as part of my academic career, so I was very fortunate to be hired on at my alma mater as a faculty member and then continue as both a faculty member and an administrator.
Why did you choose UCSB's Electrical Engineering program for your graduate studies?
The selection of graduate school and why I ultimately ended up being at UCSB was really because of two main aspects. Number one, they were the best in the world in terms of compound semiconductor research and that's certainly what I wanted to be involved in. More importantly, I wanted to be involved in a collaborative environment. I wasn't interested in just having my own project and doing it on my own. I wanted to be involved in a community of people working on similar projects engaging in ideas and UCSB really exceeded my expectations.
Who were your faculty advisers at UCSB?
My PhD adviser was Steven DenBaars and I was co-advised by John Bowers. I worked on a project where I was looking at semiconductor growth for lasers and then using a wafer-bonding technique that was pioneered in John Bowers' lab to try to improve the performance of those lasers.
Your career path changed in 2016 when you became the vice provost at the University of Virginia (UVA). What motivated you to make that change?
In 2016, I joined the Provost Office at the University of Virginia. I think what prompted me to do that was my overall experience in academia. I felt throughout my time in academia, I was very well supported and was transformed by higher education, but I recognized not all students were having the same experience. So, I was continually looking for how I could impact the most students and for me that meant going into academic administration where I get to work across the university. At the University of Texas System, I work with eight very different academic institutions, and we impact around 24,000 students. Being in a position where I can help figure out how we are going to make education affordable, accessible, and transformational for all of our students is a passion I gained through this experience.
How did your education and training as an engineer prepare you to succeed in your new roles?
I think that my training as an engineer benefits me in a number of ways. At the end of the day, what we're doing is really trying to solve a problem at its core. I think that what I've had to learn over time is that in administration the problems weren't technical, they were interpersonal and lots of other things. I've had to build skills, however, my engineering education and experience taught me how to teach myself what I needed to learn.
How have you worked toward increasing diversity and inclusion in your current position and what is it important?
Engineering is going to be at its strongest when we have a diverse set of folks around the table who bring both professional and personal experiences to bear in terms of the problems that we solve. To me, the research on this is clear that diversity and inclusion lead to better solutions. In my role both at the University of Virginia and at the University of Texas System, my goal is to try to help advocate for that all the time, just making sure that people really understand the power that diversity has.
How do you think UCSB's ECE Department impacted your career and where you are today?
As I reflect on my career, I think that I really benefited from a number of things that happened in the ECE Department at UCSB. One is the collaboration that happens across the faculty and research groups. It made me a stronger researcher because I got to see problems from different angles and perspectives. I think another thing that is part of the culture of UCSB, that you cannot understate, is the importance of talking about your research or talking about technical terms. When you go out into the world, whether it's like a faculty member like me or in industry, you have to sell your ideas, sometimes it's to a technical audience and sometimes it's not to a technical audience, and so getting practice is important. That was really embedded into my educational experience at UCSB and it has paid huge dividends.
What advice do you have for current ECE students and those who are considering whether UCSB is the right place for them?
I really hope that you take advantage of all the opportunities that are there. When I went to college I never was interested in taking any classes outside of science or math, but a philosophy class changed my life. There are great faculty and great students across campus. I think you will find UCSB is a warm and inviting atmosphere that will challenge you both personally and intellectually.
The ECE Current (Fall 2021) "Alumni Q&A: Archie Holmes" (page 8)