UCSB: US News '21 - #6 Public U
In its 2021 listing of the "Top Public Schools, U.S. News & World Report ranks UC Santa Barbara No. 6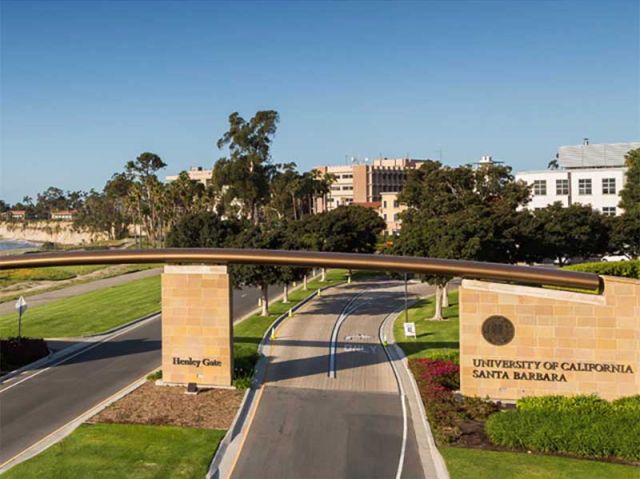 Among "Best National Universities," which includes both public and private institutions, UC Santa Barbara placed No. 30.
UC Santa Barbara's College of Engineering is ranked No. 22 among public universities on the U.S. News & World Report list of "Best Programs at Engineering Schools Whose Highest Degree is a Doctorate."
In addition, UC Santa Barbara is ranked No. 5 among public universities — and No. 21 overall — on the magazine's list of "Best Colleges for Veterans." Among public universities, UC Santa Barbara placed No. 10 on the "Best Ethnic Diversity" ranking, and on the list of Top Performers on Social Mobility, the campus ranked No. 8. Social mobility measures how well schools graduated students who received federal Pell Grants (those typically coming from households whose family incomes are less than $50,000 annually, though most Pell Grant money goes to students with a total family income below $20,000).
Within the University of California system, only UCLA and UC Berkeley ranked above UC Santa Barbara on U.S. News & World Report's list of top public schools.
The rankings in the Best Colleges 2021 guidebook are based on data U.S. News & World Report collects directly from colleges and universities, as well as from other sources.