Yulun Wang, PhD EE '88: SoCalBio Honor
Yulun Wang received the SoCalBio Lifetime Achievement Award at their 2020 celebration held on December 10, 2020 – a virtual event designed to acknowledge the achievements of Greater Los Angeles bioscience and Ehealth heroes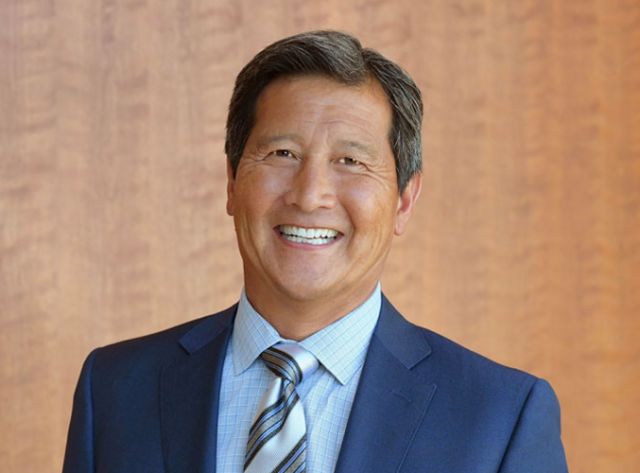 The Southern California Biomedical Council (SoCalBio) highlighted some of Wang's achievements for the recognition:
Dr. Yulun Wang is considered the Father of Modern Robotic Surgery and is the Founder of InTouch Health (Santa Barbara, CA).
Dr. Wang contributed to making robotic surgery part of the standard of care. The surgical robotics and telemedicine innovations that Wang helped to develop have benefited millions of patients around the world.
Wang is a proponent for the use of artificial intelligence (AI) and machine learning (ML) to improve healthcare quality, lower cost, and increase access to care.
In 2000, he created Computer Motion in Santa Barbara which eventually developed and won the first FDA approval of a pioneering robotic surgery system.
He founded InTouch Health, a pioneer in telehealth that created the first remote-presence robotic system to enable a clinician to perform medical procedures from a distance.
Wang is a current and former member of a number of boards including the Partnership for Artificial Intelligence and Automation in Healthcare (PATH), the American Telemedicine Association (ATA), and the California Science and Technology Council.
In 2005, he received the Innovation Award from the ATA.
In 2017, he received the IEEE Medal for Innovations in Healthcare Technology for "pioneering contributions to remotely operated surgical robots and telemedicine devices."
InTouch Health was acquired in 2020 by Teledoc for more than $1billion.
The achievement award is selected by SoCalBio Innovation Catalysts Program members. The Southern California Biomedical Council is a nonprofit, member supported trade association that supports and promotes biotech, medtech, and digital health industries in the six counties that compromise the greater Los Angeles region (Los Angeles, Orange, Ventura, Santa Barbara, Riverside, and San Bernardino).
Southern California Biomedical Council (SoCalBio)