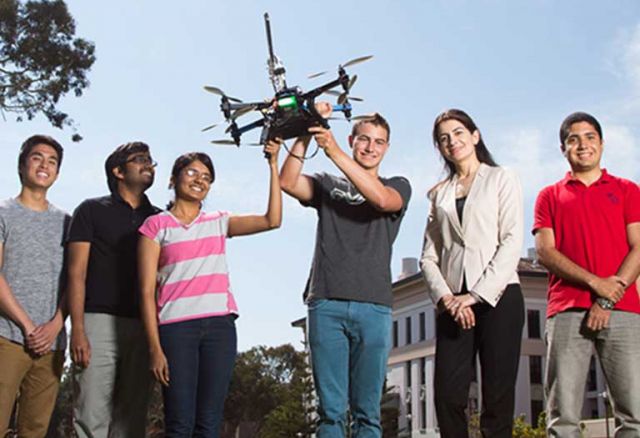 MS Degree
The MS degree program provides a wide variety of research and course opportunities from control theory to nanofabrications; device fabrication to image processing; communications to quantum mechanics; and optics to VLSI design. Collaboration is possible between departments and research centers within and outside of the College of Engineering.
Below is a basic overview of the MS requirements that graduate students must follow to receive their MS degree. For more specific guidelines, it is the student's responsibility to consult the year of entrance ECE Graduate Student Survival Manual.
Thesis (Plan I) OR Comprehensive Exam (Plan II)
Students must select a plan of study
MS Course Requirements
Each of the three program areas have specific course requirements for the MS degree. For detailed course listings refer to the year of entrance Graduate Student Survival Manual.
Communications, Control & Signal Processing (CCSP)
Computer Engineering
Electronics & Photonics
Learn more about the MS program on the ECE Current Students page
Requirements and Study Plans
Milestones: progress from entry to graduation
Procedures: processes that an MS student goes through
FAQs: Frequently Asked Questions
Timeline (typical)
The ECE Department expects MS students to attain the degree in six quarters or less. However, MS students have up to four years to actually finish the degree. Students who are unable to complete the MS in four years must petition the Graduate Council for an extension of the degree deadline.
Thesis: take eight courses minimum over five quarters and then file the thesis
Comprehensive Exam: take 10 courses minimum over three to five quarters and then pass the comprehensive exam